R/V Arctic Discoverer
1958 - 2013
www.arcticdiscoverer.com
The Ohio Journal of Science
March, 1995
First Edition
Soft Cover
Brand New!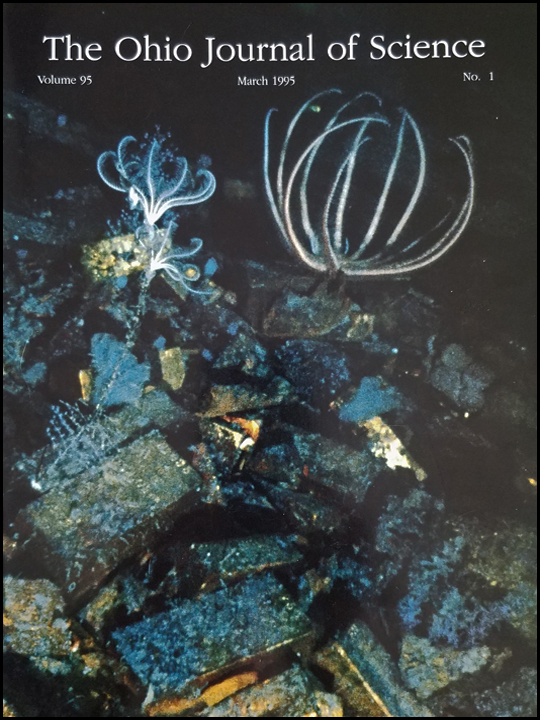 Very limited quantity! These March, 1995 Ohio Journal of Science magazines are brand new, never used. They were discovered in a climate controlled storage unit owned by Tommy Thompson and the Columbus America Discovery Group. I have a limited number, they are in pristine condition and were found still packaged in the shipping boxes from the distributor. Apparently these books were destined for a store or museum featuring the treasure found on the SS Central America, but it never came to be. So, after over two decades in storage, they are finally offered to collectors of memorabilia and treasure hunting artifacts.
This special edition is devoted entirely to "Science on a Deep Ocean Shipwreck" and the expedition of the Arctic Discoverer and Tommy Thompson. It was published by the Columbus America Discovery Group. It covers every detail of the sinking of the SS Central America, the research and science that was used to locate the ship and the recovery of the treasure they found. This is my favorite of all the books I have acquired as it contains pictures not found in any other publication. One of a kind photos of treasure, new species of ocean life that were discovered and the ship Arctic Discoverer and robot NEMO. It is loaded with beautiful color photos, graphs and diagrams.
224 pages, soft cover.
$87.50, SOLD OUT
Item: OHIO JOURNAL